The Beneath the Sea dive show has announced that Divers Alert Network® President and CEO Bill Ziefle has been named the 2016 Diver of the Year for his outstanding service to the scuba diving industry through education. Ziefle, an avid scuba diver spanning over four decades, will join a long list of high profile industry figures including Sylvia Earle, Guy Harvey and Jean-Michel Cousteau.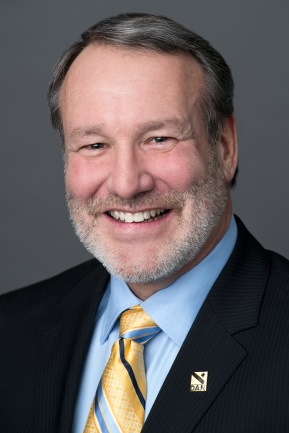 Diver of the Year honors men and women whose presence in the dive industry has made significant and lasting contributions in the field of public service, safety, science, environment or education, to the past, present and future of diving.
Ziefle became President and CEO of Divers Alert Network (DAN) in 2010, yet he has been involved with and an advocate of DAN for nearly three decades.  Starting as a volunteer in 1990, he became DAN's general counsel in 2005 and served on the Board of Directors from 1999-2009. Under Bill's leadership, the organization has expanded its already robust portfolio of programs and services to enhance dive safety practices worldwide. His dedication to revitalizing the organization's commitment to its mission has led to the development of an extensive library of diver health and safety resources vital to incident prevention and management, the syndication of DAN's first-aid training programs, an increased commitment to research and fellowship programs, as well as the expansion of its Oxygen Grant program. All of which allows DAN to push ever-closer to its vision of making every dive accident- and injury-free.
"I'm honored to accept this award on behalf of the work that DAN and its safety partners do to enhance diver safety," said Ziefle. "I feel it's our duty to provide the resources and information divers need to prevent and respond to incidents, and I hope this award helps raise awareness about what we can do to keep divers safe, both in and out of the water."
Along with his accomplishments through DAN, Ziefle's work expands beyond the safety organization. Over the years he has provided legal counsel and fundraising support to several prominent ocean conservation organizations: Ships to Reef, American Academy of Underwater Sciences, National Marine Sanctuaries and Ocean Futures Society. In 2001 Ziefle cofounded Futures 4 Kids, a nonprofit which continues to provide web-based programs that pair local mentors with students to explore interests and develop goal-based educational tracks.
The Diver of Year ceremony will be held on April 2nd at the 2016 Beneath the Sea consumer scuba and travel show.  For more information, visit the Beneath the Sea website.
.