Dry Case (who sells the waterproof case for the iPhone,iPad, and other electronic devices) has recently introduced their new Dry Case Waterproof Backpack. It's a great addition to their line of "dry" products and is a durable and practical addition for boat and shore divers, beach goers, hikers, rafters and kayakers, bicyclists, photographers, and just about anyone who absolutely needs to keep their stuff clean and dry.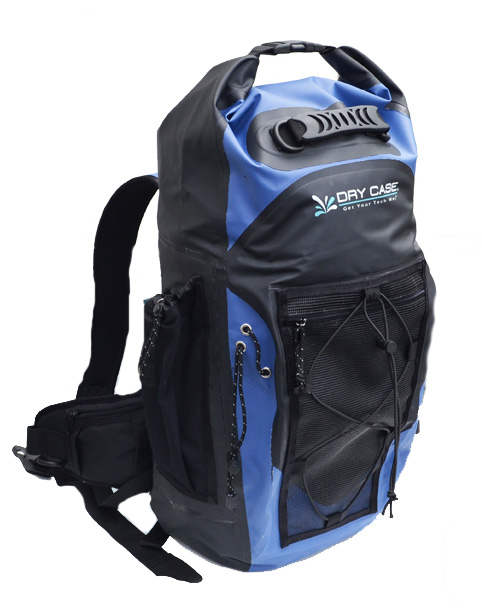 The backpack has 30 liters of storage capacity and made of extremely durable marine-grade waterproof vinyl that is 100% waterproof. Using the technique used in most dry bags, they've eliminated zippers and other devices which might fail and in the process have made it not only easy to use, but also quick to access by simply rolling down the top enclosure. On the bottom of the pack is a two-way valve, so after packing it with your gear, the valve can be opened and the pack squeezed to eliminate excess air and bulk. For those wanting to use this a bit more creatively, the bag could be filled with water and the valve used for a shower, washing dishes, or cleaning up before dinner at camp.
Additional features on the bag include a mesh pocket on the outside for quick-access items, a drink bottle holder on the side, and padded shoulder straps and padded waist, hip, and lower back supports.
It's also worth noting that Dry Case's parent company (Dry Corp, LLC) has made waterproof products for prosthetics companies for years, manufacturing waterproof protection of casts, bandages, and prosthetics for years – they definitely know how to keep expensive things dry!

Here's what Amanda from Dry Case had to share when we saw her last week at the DEMA show:
The new Dry Case backpack retails for $89.95 and can be found at Dry Case retailers, Amazon.com, or on their website at Drycase.com. It's a rugged durable pack, looks great, and should find a lot of use in your outdoor adventures.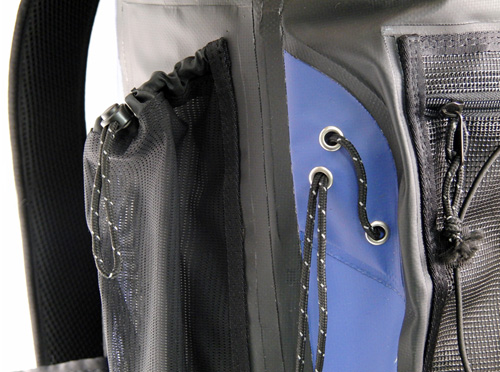 Below is Amanda showcasing the Dry Case for the iPhone – another great Dry Case product for anyone who takes their phone around water, sand, dirt, or otherwise needs some extra protection. Check it out:

.