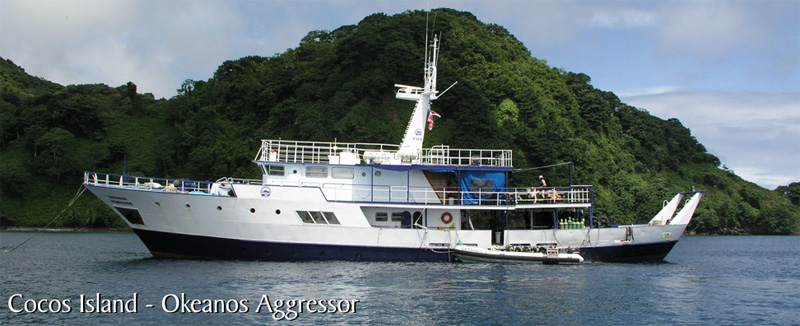 Cocos Island is a lush, green uninhabited island resting 342 miles off Costa Rica's Pacific coast. Surrounded by deep waters with counter-currents, Cocos Island is admired and highly regarded by scuba divers for its populations of Hammerhead sharks, rays, dolphins and other large marine species.
The island itself is uninhabited, but the water here is everything but that. The rich coral reef, volcanic tunnels, caves, massifs and deeper waters surrounding Cocos Island are home to more than 30 species of coral, 60 species of crustaceans, 600 species of molluscs and over 300 species of fish. These include large populations of yellowfin tuna, giant mantas, sailfish and sharks, such as Whitetip reef shark and Scalloped hammerhead shark. The largest of all species of fish is also present, the whale shark. If this location isn't on your bucket list, it should be!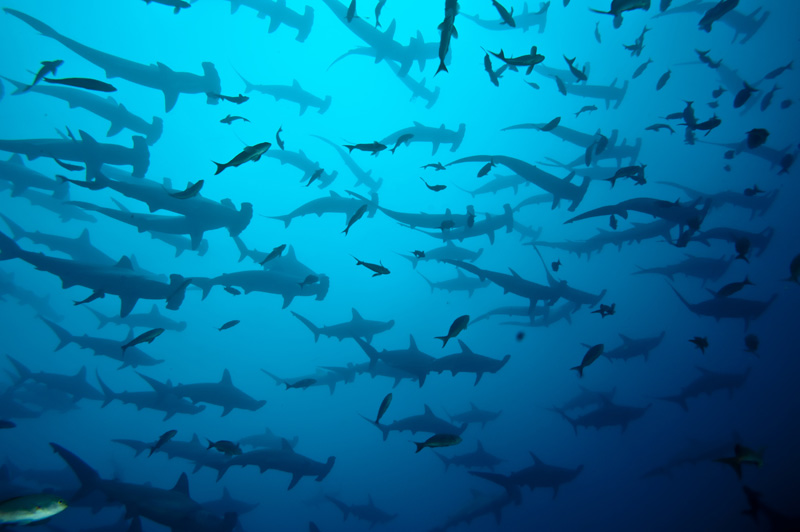 Our friends at Blue Water Travel are now offering a 10-day guided trip to Cocos Island this June with a $1,000 savings. The trip includes 10 days aboard the Cocos Oceans Aggressor, 3-4 dives a day, all your meals, airport transfers, and much more. The trip runs from June 27 to July 7.

If you've ever wanted to dive in one of the world's greatest locations and come home with photos and memories of diving with hammerheads, whale sharks, mantas, and possibly even sailfish and marlin, this is your opportunity – and you'll save $1,000!
For more information on the trip and to see photos of the Cocos Oceans Aggressor, please click here
.