Kirk McGuire, an accomplished sculpture artist featured on CaliforniaDiver.com, has recently sent us some of his latest work. Shown below are two flying fish sculptures currently in progress. "They are in just the' buffed' stage here with welds. Once finished they will have a 'antique silver hot patina for coloration. This one is titled "Barbados" The second one will be titled "Take Wing" Kirk tells us.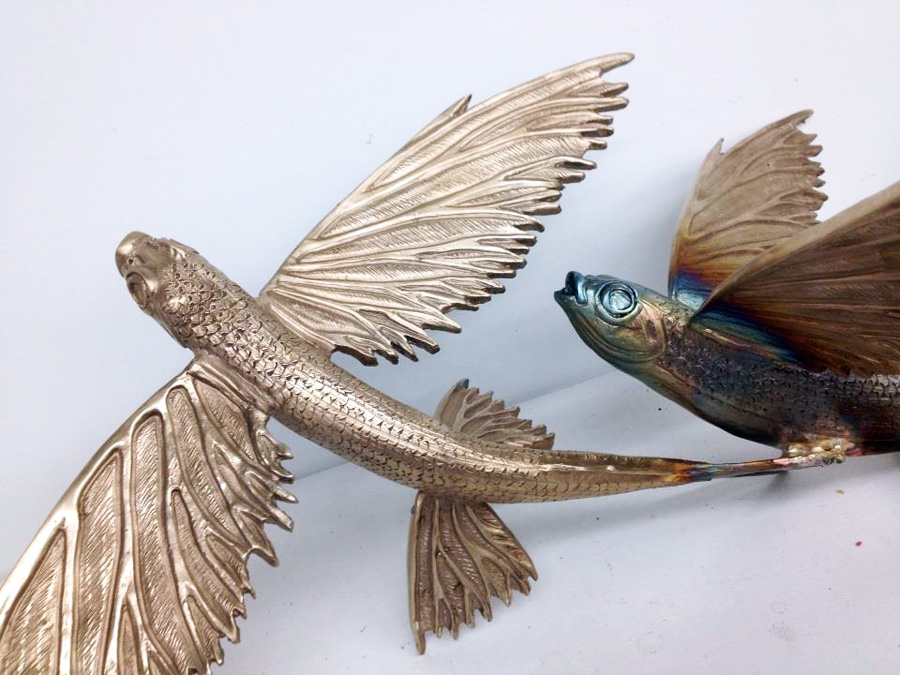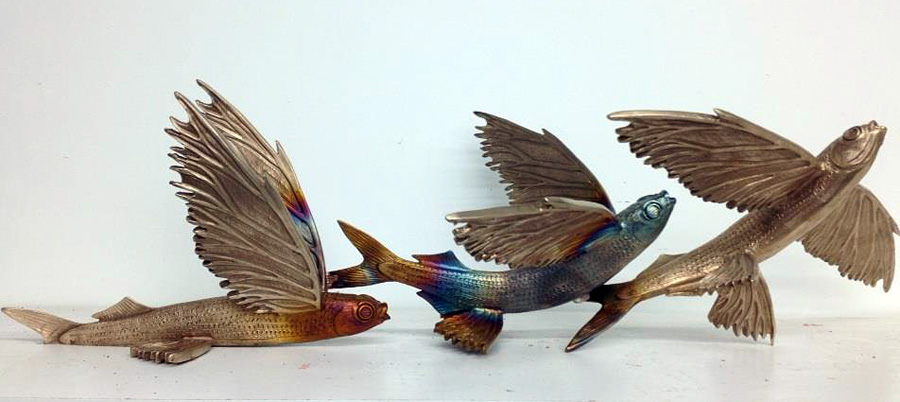 Kirk's work as also been prominently featured in British GQ Magazine, with his giant squid sculpture being featured in their "Decoration Innovation" section.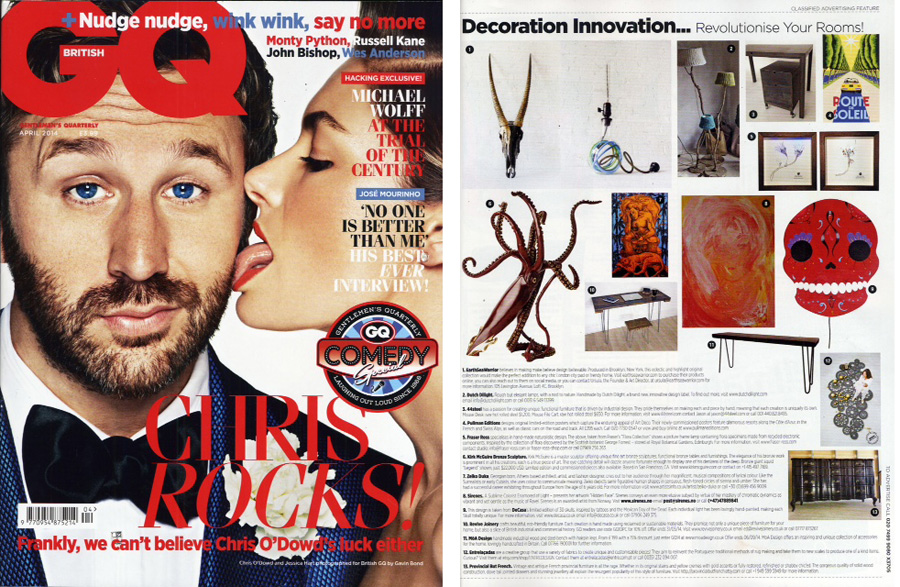 Take a moment and see Kirk's amazing sculptures by clicking the link below. His representations of sea life are definitely unique and would be an amazing addition to a high-end collection, an architectural accent piece, or corporate display. Kirk is also a supporter of CaliforniaDiver.com – we truly appreciate both his work and support.
To visit his website and see more of his work, please click here.