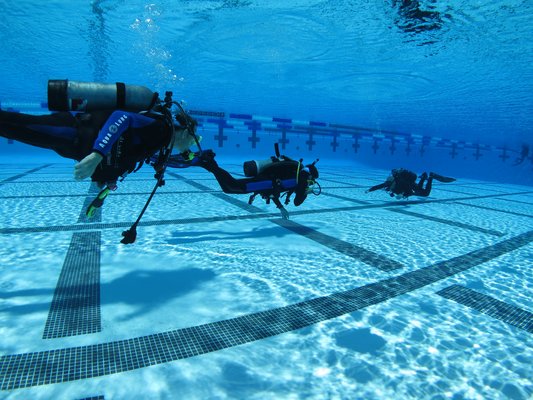 A new dive shop opened their doors in Santa Clarita, and held their official grand opening sale on Friday, November 28.
Scubatude is a full service dive shop, offering dive classes, air fills, equipment rentals and repairs, retail and online sales, and more. Their dive training program features only small group or private scuba classes, and they enjoy tailoring their classes to the individual student's busy schedules. Staff includes Robert Arak as their Lead Instructor, Nicole Coleman (Instructor/Divemaster), and Jim Babor (Divemaster). They offer all levels of training, from entry level to technical and rebreather diving.
For more information, visit Scubatude at 24885 Railroad Ave. in Santa Clarita. Their website is scubatude.com, and they can also be reached by phone at (661) 753-9155.
https://www.facebook.com/Scubatudecom
•••••••••••
Talk about this story in our Discussion Forum!
•••••••••••