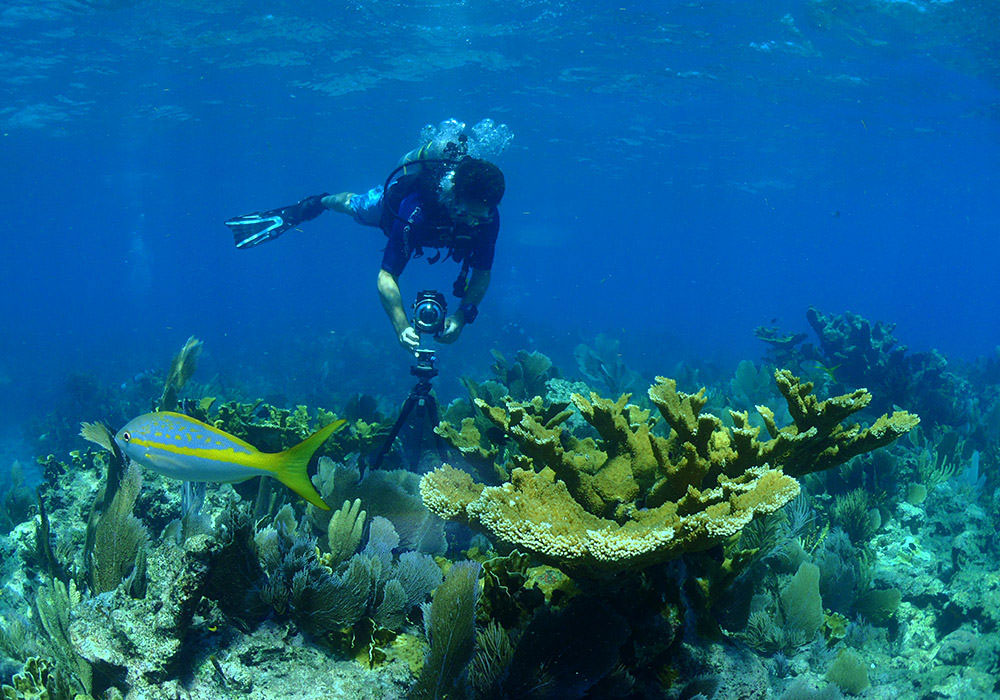 Can't get to your national marine sanctuaries? Thanks to the wonders of 360-degree photography and virtual reality, these underwater treasures now are as close as the tips of your fingers. NOAA's Office of National Marine Sanctuaries has launched a virtual dive gallery, complete with immersive 360-degree views of five national marine sanctuaries: American Samoa, Florida Keys, Flower Garden Banks, Gray's Reef, and Thunder Bay.
In earlier days of ocean exploration, adventurer and filmmaker Jacques Cousteau amazed the world with his stunning video footage of the underwater places he visited. His film The Silent Worldopened up an undersea realm that few would otherwise have had the opportunity to see. Now, we're taking Cousteau's vision a step further by creating a library of virtual dive experiences that you can experience and interact with from your smartphone, tablet, or personal computer.
The virtual dives take users underwater for a scuba diver's view of your national marine sanctuaries, allowing you to navigate through the dive sites as if you were there in person. In addition to the striking imagery, the virtual experience helps highlight NOAA's efforts to monitor issues such as marine debris, ocean noise, invasive species, and changes in habitat and animal health.
(Continue to read more by clicking here).