Recently I had the opportunity to introduce a small group of international divers to California diving so naturally I wanted them to visit some of my favorite destinations. The clean waters of San Clemente Island, Catalina and her Giant Black Seabass and of course the local offshore oil platforms known as Eureka and Ellie were at the top of our list.
Below are a few photos from our recent dives at these locations.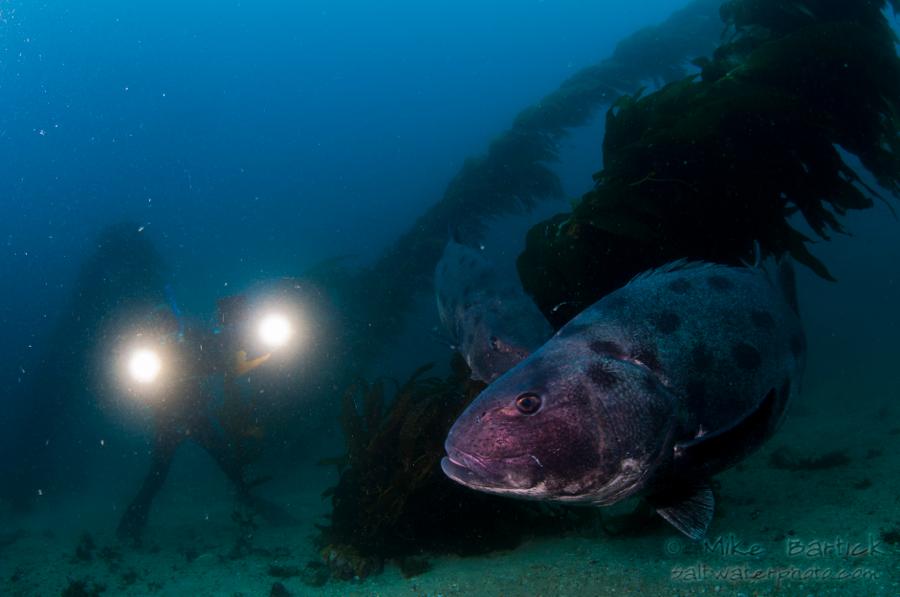 My buddy Walter shoots some video of two Giant Black Seabass while at Catalina's Goat Harbor. The Bass seemed a bit skiddish but paused long enough to allow us a few photos.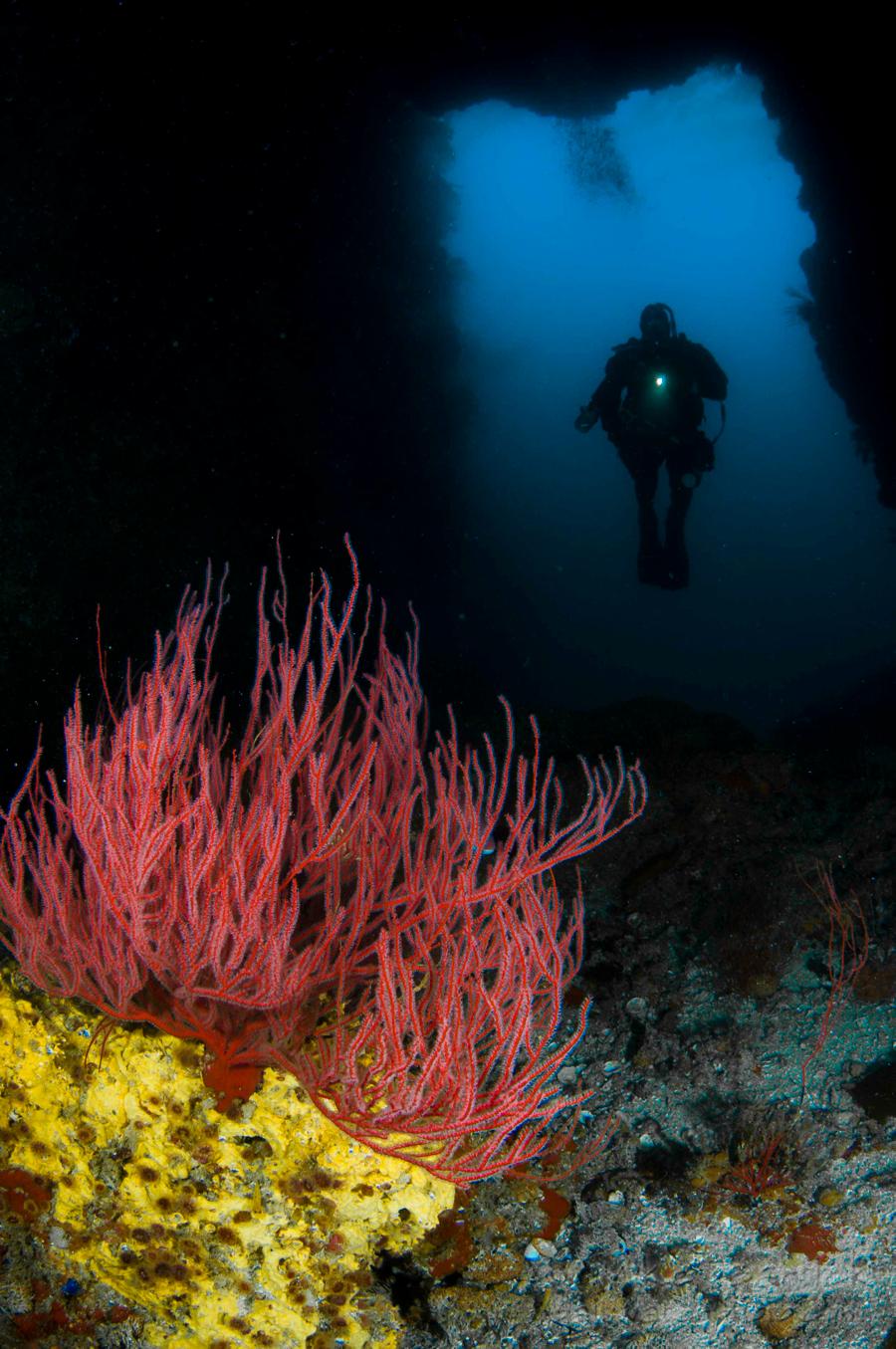 When diving at San Clemente Island's dive site, "The Arch"  it quickly becomes obvious on how the site got it's name. The site offers a stunning swim through that bottom's out past the recreational limits and is adorned with large healthy Seafans. The top of the arch sits in 50 feet of water and supports a lovely and healthy kelp forest.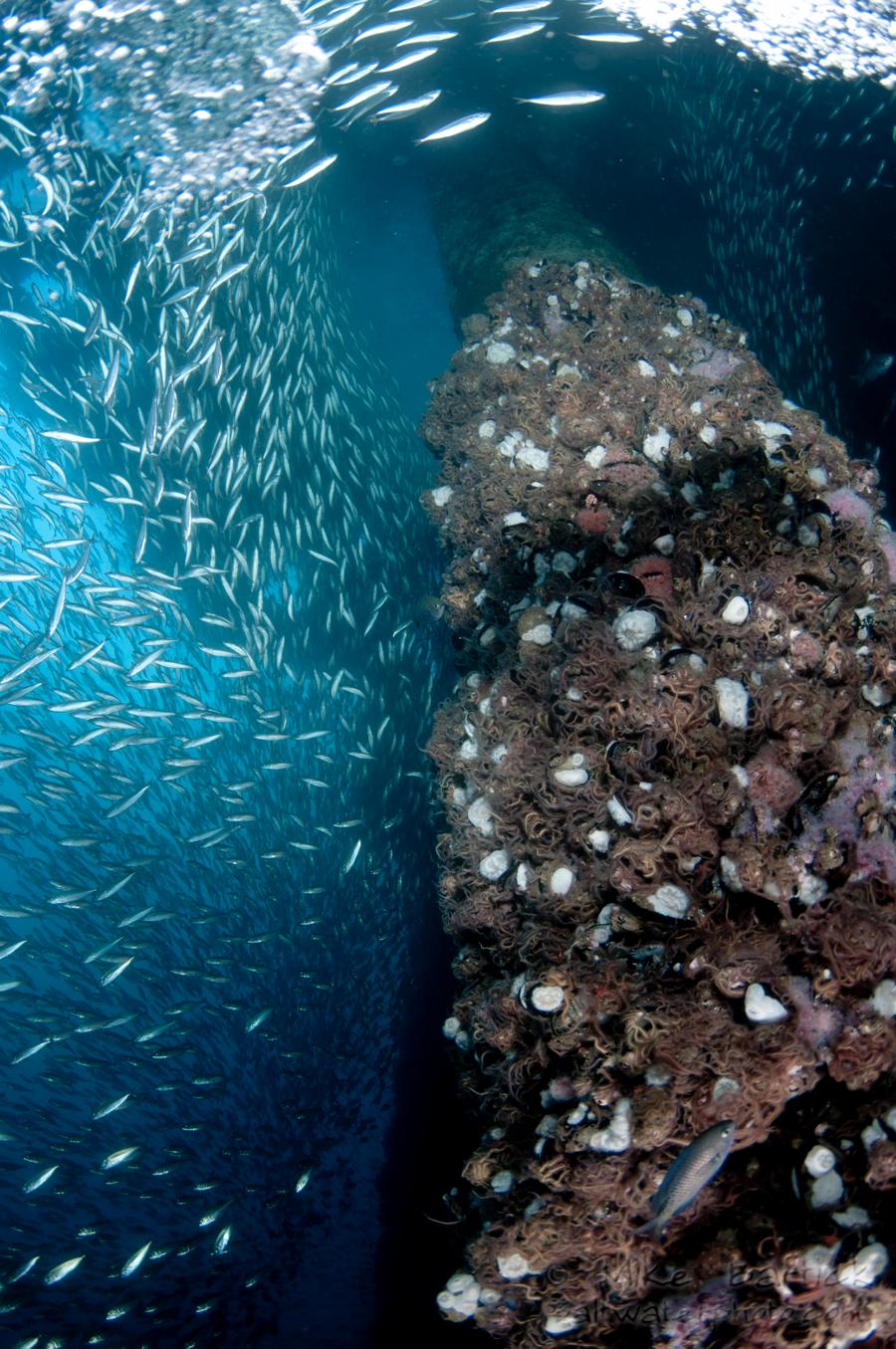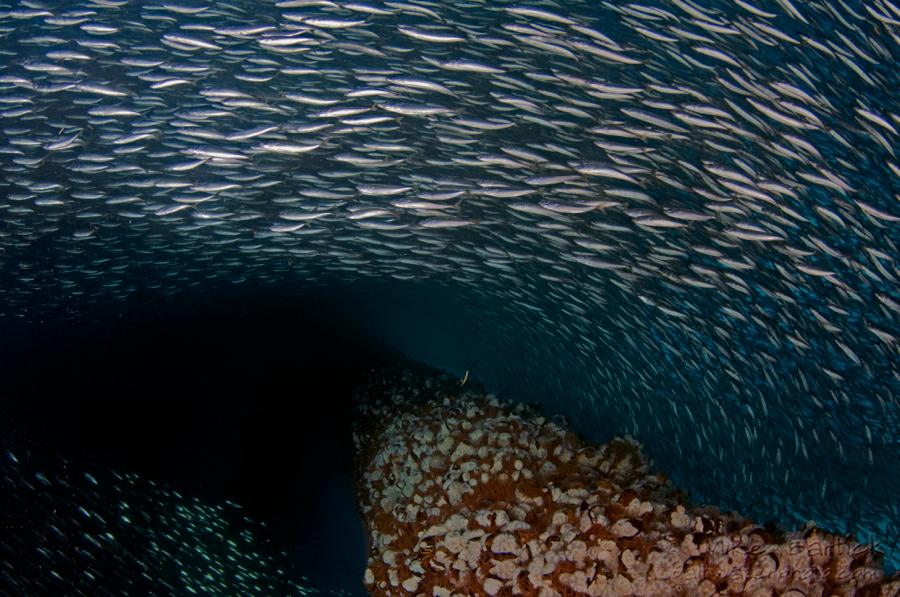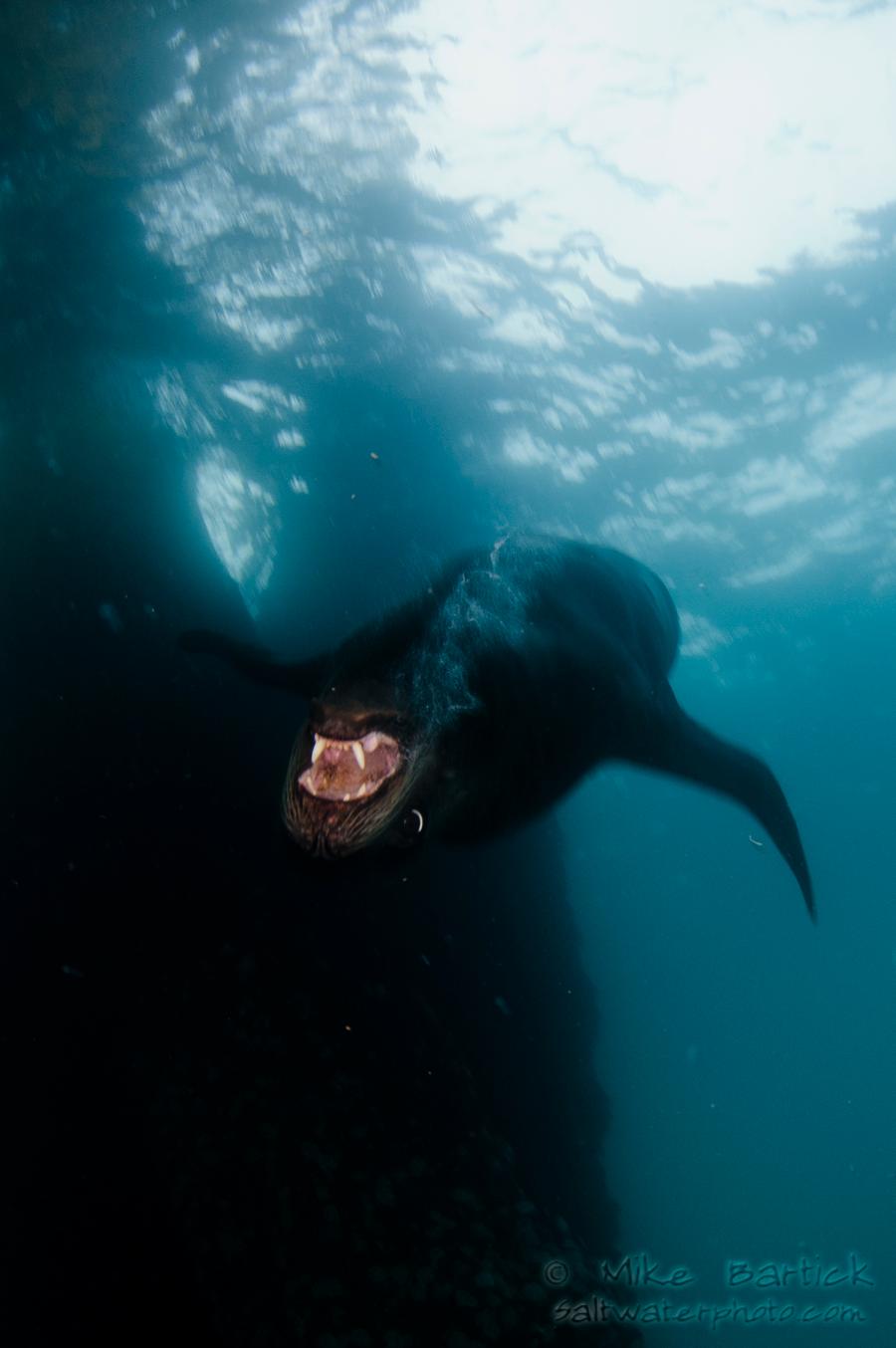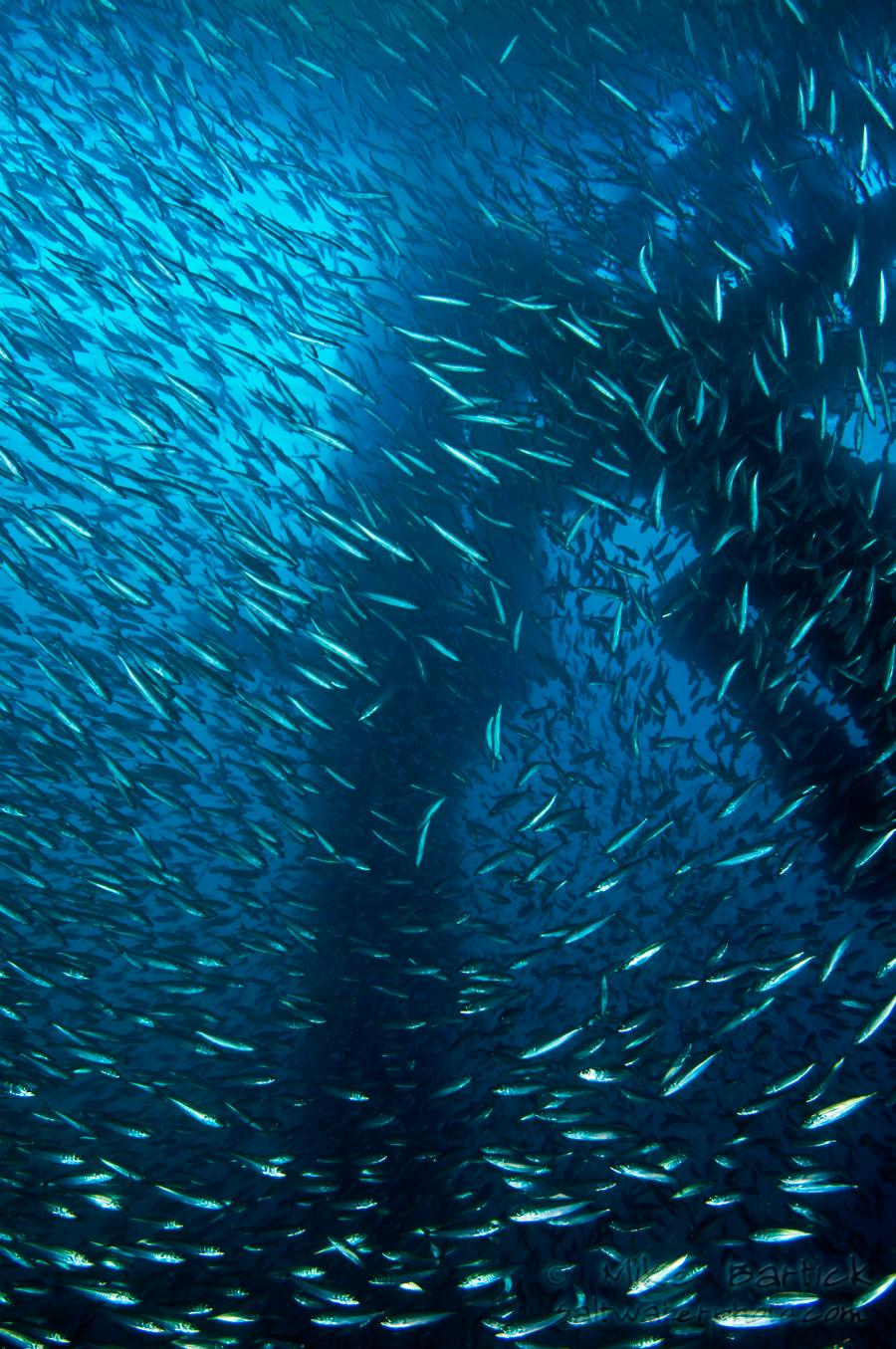 While the island diving is great, there is nothing quite like diving the "Oil Rigs" anywhere else in the world. An open ocean habitat was created inadvertently when steel pillars were hammered into the substrate hundreds of feet below. Over the last 30+ years the constant current and tidal flow has carried countless organisms through the structure creating a haven for inverts amongst the beams and pillars.
Southern California's Channel Islands are easily accessible from just about any port in Orange County, Ventura or Santa Barbara and the diving offers kelp beds, sea Lions, seals, invertebrate life, beautiful reef structure, soft coral gorgonians, hydrocorals and much more.
The diving was conducted on a 6 pack charter out of Los Alamitos bay called Selky Charters. The Captain, Kyaa Heller has countless hours on the water around the Southern Channel Islands and is skilled at finding nice water even in the worst of conditions. The boat supplied Nitrox to order and allowed us to set the pace each day, this feature alone is refreshing and worth the reservation.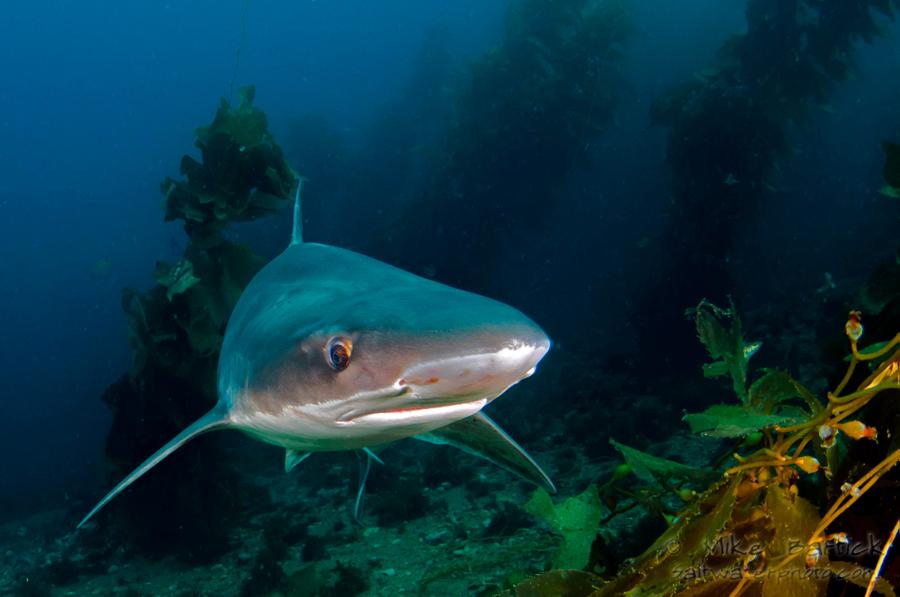 Catalina is an incredible destination for Giant Black Seabass and to my surprise I was buzzed by a hyperactive tope shark. Perhaps driven to excitement and confused by our noise this tope shark turned and swam directly towards me, nearly colliding with my chest.
So get out there and Have and adventure!
Words and Photos by Mike Bartick, www.saltwaterphoto.com
All content ©2013 and may not be reproduced without prior express permission.